Judeo Christian Health Clinic Testimonial Dinner, April 20, 2017
The Judeo Christian Health Clinic 45th Anniversary Celebration will be held on Thursday April 20, 2017 at Higgins Hall, 6 p.m. The event will start with a Social Cocktail Hour, Silent Auction, Dinner & Program. We will honor this year's Humanitarian Award Recipient Mrs. Margaret Palmer. Mrs. Palmer is the founder and vision carrier of the Hillsborough House of Hope. Mrs. Palmer has spent many years giving back to the Tampa Bay Community through voluntarism at the Hillsborough County jail, her church, and other philanthropic endeavors. Mrs. Palmer has infectious positivity and a strong faith that guides her. The Judeo Christian Health Clinic is honored to present her with the Humanitarian Award at this year's celebratory event, chaired by board member Gayle Sierens Martin.


Hillsborough County Sheriff's Office Charity Fishing Tournament, June 3, 2017
---
Thank you for your support of the Flavor of West Tampa Presented by Gulf Tile & Cabinetry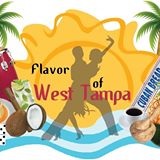 The 7th annual Flavor of West Tampa was held Saturday, October 15th, 2016 at Al Lopez Park from 11 am-3 pm. The event was bigger and better event this year including more activities and food from eateries in West Tampa. The event aims to raise awareness and funds for The Judeo Christian Health Clinic that has been providing medical resources to medically-indigent residents of the Tampa Bay community for 45 years. This delicious family friendly event benefited the Judeo Christian Health Clinic. The event website features pictures from events past www.flavorofwesttampa.com, and continue to check back for event details.
Please visit our sponsor's website: www,gulftile.com


---
Credit card donations accepted. Thank you for your support!
All donations are tax deductible and help to support the operations of the Clinic.